Pierce Edens Biography
Somewhere up there in the hills of Western North Carolina a lot of bodies are buried, and Pierce Edens is the man with the locations. There's no evidence but he clearly knows something; you can hear it in his twisted, tortured vocal bray […] a soulful-yet-serrated instrument that conveys far more than even its owner might intend."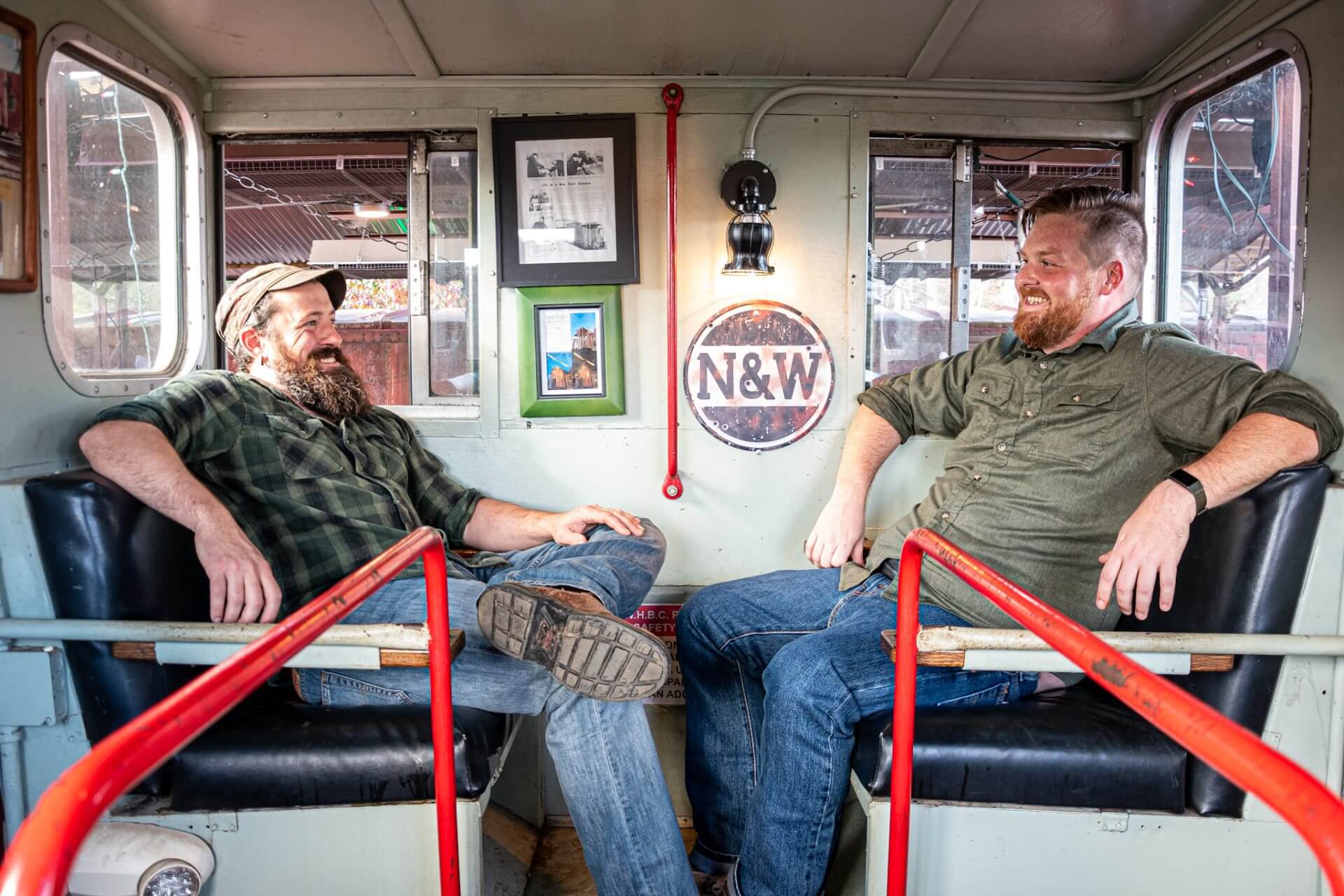 Pierce Edens is an independent musician and singer-songwriter from Western North Carolina. He is best known for his powerful vocals and haunting, fiery music that captivates listening rooms and excites dance floors in equal measure.
Edens has shared the stage with notables such as the Wood Brothers, Robert Earl Keen, Steve Earl, Southern Culture on the Skids, and Hayes Carl.
With well over five million streams on multiple platforms and pockets of loyal fans across the nation, audiences continue to indulge in the hard-edged folk sound he creates alongside his long-time bandmate Kevin Reese.
Sitting side-by-side on stage, the musical duo take their audience on a well- crafted journey. Built song-by-song, the room becomes an experiential fortress filled with Edens' signature vibrato, an unusually soulful, waverly tenor that conveys each song's emotional depth. He mingles this with potent, guttural hurls that burst from him in pops and crackles.
In addition to singing, Edens plays rhythm guitar and kick drum, employing a stripped-down, less-is-more approach to percussion reminiscent of the White Stripes. Reese accompanies Edens with lead guitar and mandolin, completing the duo's sound that is both intimate and gritty, atmospheric and raw.
Pierce Edens' fifth album A Life in Trade is out now.